Ingredients
Water, Aloe Vera Juice, Aloe Vera Pulp, Apple Juice, Cane Sugar, Pear Juice, Citric Acid, Apple Flavor, Vitamin C (Ascorbic Acid)
100% Gluten Free
Product Feature
All-natural aloe vera juice made straight from the leaf, never from powder.
No artificial flavours, colours or preservatives.
Drinking aloe vera helps your body absorb the good stuff—better. 
Each of our blends uses key, all natural ingredients to support a healthy lifestyle.
Aloe vera : Ancient healer filled with vitamins, minerals and essential amino acids.

Fuji Apple : Apples are extremely rich in important antioxidants, flavanoids, and dietary fiber.

Pear : Health benefiting nutrients such as dietary fiber, anti-oxidants, minerals and vitamins.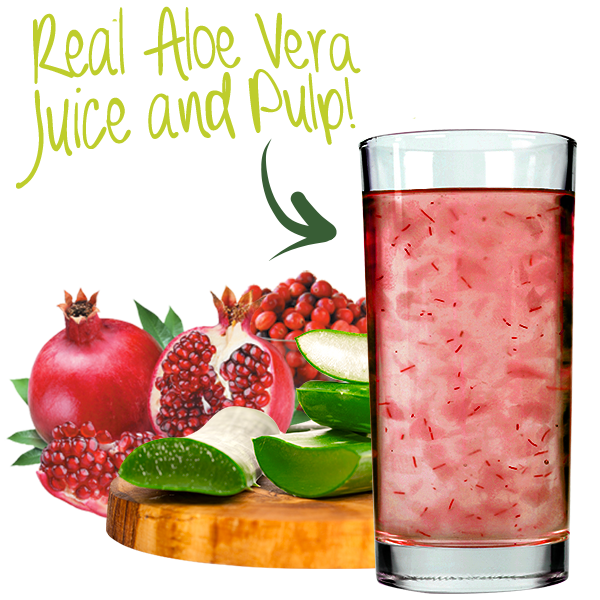 Product Specification
Brand : ALO 
Storage Instructions : Store in a cool dry clean place away from light, strong odours or chemicals. Consume within 3 days of opening.
Item Package Quantity : 12 Bottles per case
Speciality : No preservatives, No artificial flavour, Suitable for Vegetarians, No artificial colours, Gluten Free

Certification : HACCP, ISO9001, ISO14001, ISO22000, IBD

Awards

2008 Gourmet Retailer – Editor's Choice
2010 BevStar Bronze Award for Functional/New Age Drinks
2010 sofi Silver Finalist Award for Best Cold Beverage
2009 Good Food Festival – 2nd Place for Best Cold Beverage

Nominated for the Best New Drink Product Finalist at Natural & Organic Products Europe 2012, 2013 and 2016
Natural & Organic Awards Scandinavia 2017 – Best New Natural Drink Product

ALO Designed in California USA

Manufactured in Taiwan
Serving Recommendation
 : Best served chilled